AICEX: Riportiamo una sintesi della "Service Design in Business Conference" tenutasi a Londra di recente. Presa dal sito di Livework
On November 25th 2016, Livework hosted the first Service Design in Business conference in London. There were representatives from all over the business spectrum – from banking to the public sector – and of course, lots of people from in and around the service design community, all talking about how service design is being used to deliver strategic and sustainable change.
Here are our top 5 takeaways:
1. Customers want holes not drills (It's about outcomes)
Businesses want 'service improvement and innovation', they don't want 'service design'. They value the utility of service design rather than the method. The way to communicate what we do should focus more on what we can achieve for and with our clients, not so much on how we do it.
Service design is not about service design, but it's about the outcomes our customers desire
Wim Rampen, Customer & Brand Officer, Delta Lloyd
To get buy-in from an organisation, tangible outcomes are essential. Service Design needs to be introduced in a way that demonstrates that the focus is firmly on the business's challenges. Whether these are the classic pressures to sell more and retain customers, or the more uncharted territories involving new technology and behaviours, the value of the unique user-centred approach deployed by service design has to be demonstrated as something uniquely able to deliver real business results.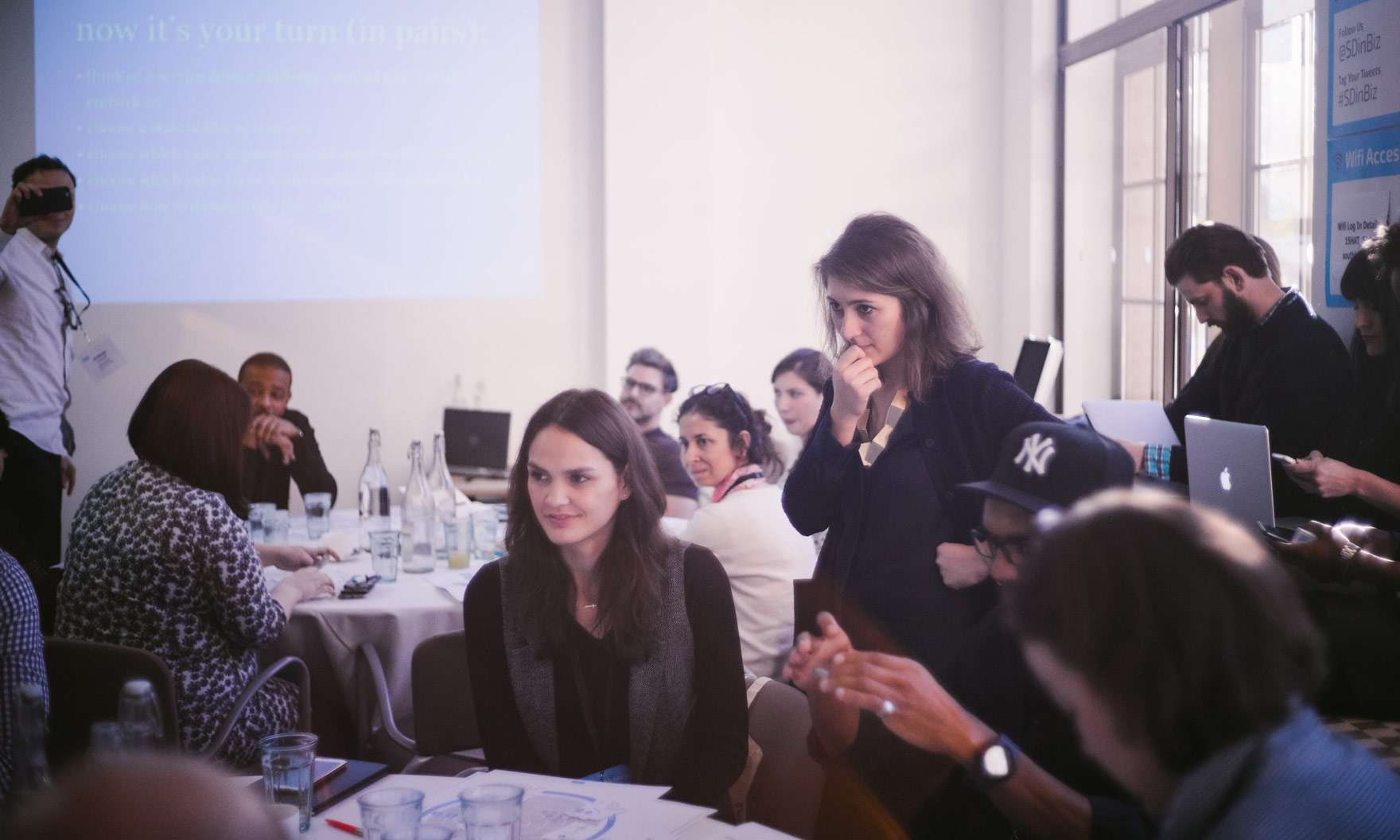 2. Turning points and transformations: all about Service Design…and more
Practitioners are still trying to pin down the core practice and diversity of demands being placed on service design. They're also extending its application so that we have a situation where many interesting things are going on at the perimeter, whilst simultaneously, the core evolves. Our book 'Service Design for Business' set out to define the core principles of service design, and with its combination of human-centred philosophy and practical tooling, the book has initiated a vibrant and ongoing dialogue.  We're also increasingly seeing concepts and practices from other disciplines like Business Design, Behavioural Economics and more being used to supplement and extend the Service Design approach.
However insights and opportunities are arrived at, one of the stand-out aspects of the conference for all of us was hearing so many varied stories about key 'turning points', sometimes at strategic board level and sometimes at a more local operational level, where stakeholders realised a core truth about their service and saw the potential in exploring how to transform it. These stories are always powerful when heard first-hand.
3. Get the right fit: moving from bespoke to tailored
Now that service design is evident in many organisations, a lot of the discussion is about fit – how, where and when we fit.  It is pretty clear that one size does not fit all. It's like the history of tailoring. Two hundred years ago if you wanted a suit, you had to go to a bespoke tailor. The industrial revolution then brought efficiencies of production and 'tailored options' – a set of basic models that were adjusted to fit, were offered. Now we have 'off the peg', pre-cut suits to fit (nearly) all.
Almost every professional discipline goes through a similar maturity cycle. It feels like service design is transitioning from bespoke to tailored. As a community we've worked out that a few core models work well for most customers and can be repurposed for similar situations.
What we're all working out is how we might tailor those models to the multitude of different organisations out there. The prevailing question at the conference was: 'How do I fit proven models of service design to suit each individual client and situation, or the different flavours and varieties for each context?' We touched on this in a recent blog.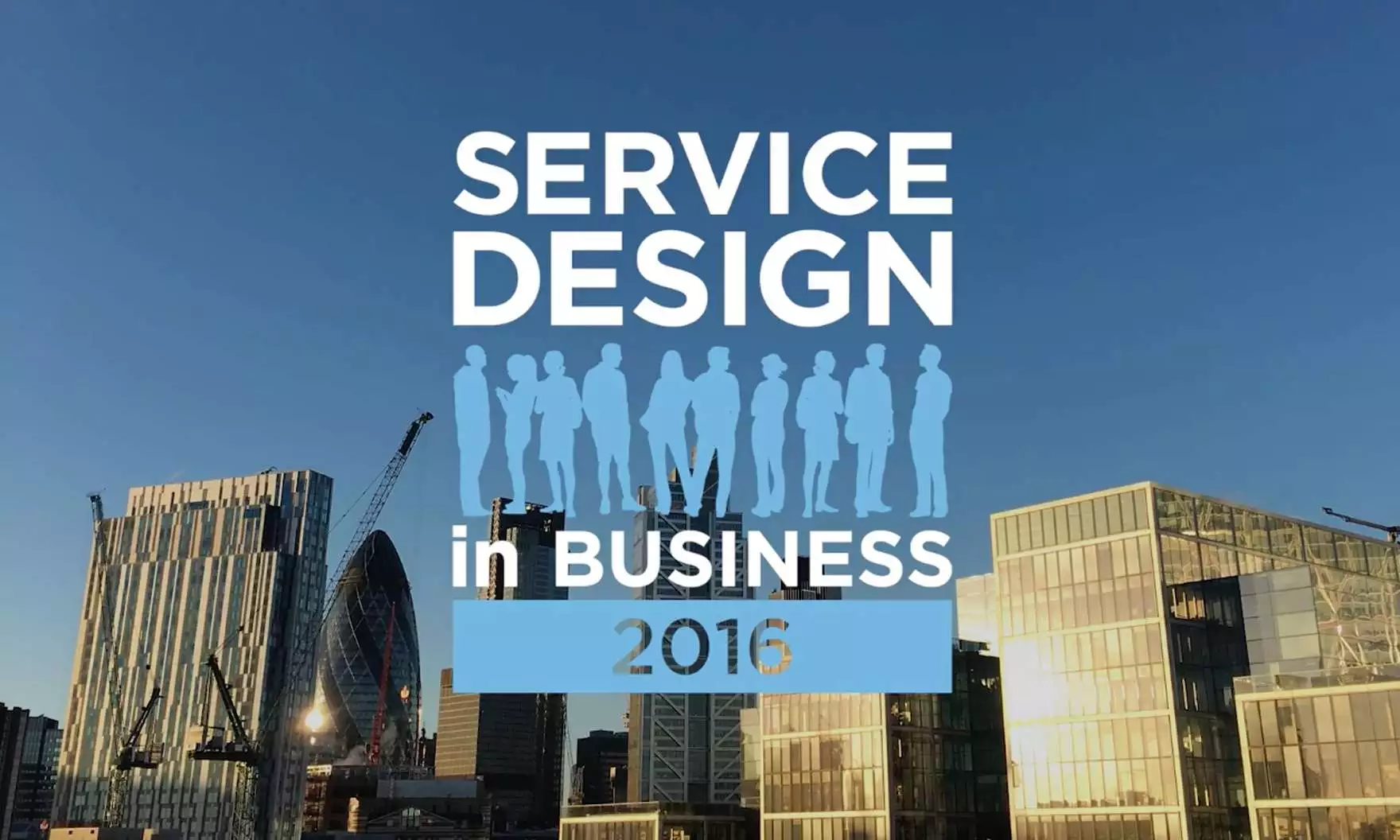 4. Going beyond the customer:
In our book 'Service Design for Business'  we describe the three levels of business practice that service design informs. Customer, Business and Organisation.  We are increasingly moving beyond the customer level, to tie every proposed experiential initiative to business impact through a business case or commercial model which places customer-centred design at the centre. Many are now going deeper, to work out the organisational implications of each touchpoint and to define what aspects of people, process, technology and infrastructure need to change to realise the target experience. This represents a maturity of application that demonstrates the value of a service design ethos as compared to more tactically-orientated approaches.
In addition, the scale of projects means that it's no longer just service designers coming up with this stuff. Large scale, internal multidisciplinary teams working together in more agile environments bring a very exciting shift for the organisation, from taking an inside out view point, to collaborate in new ways to change itself, from the outside in.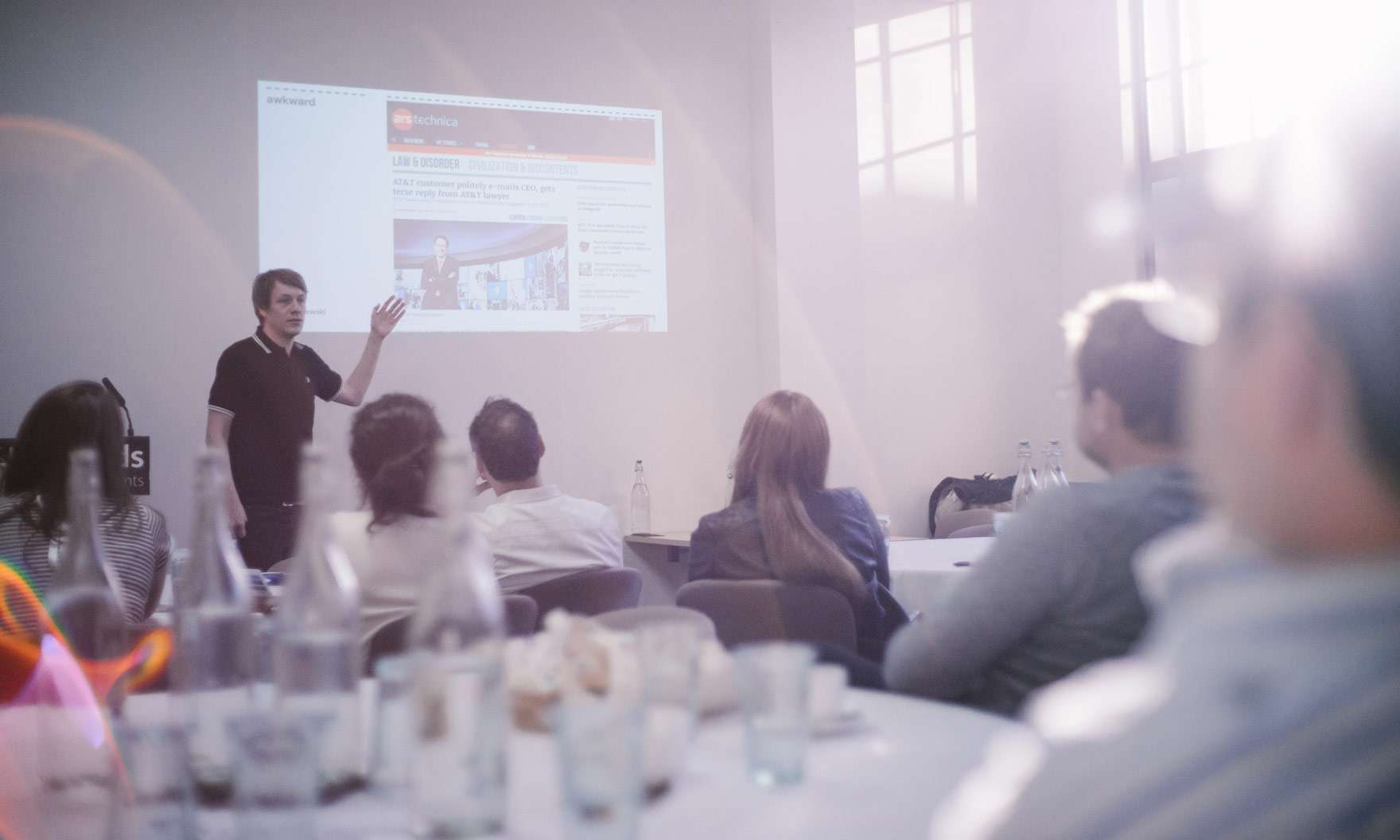 5. The tide rises and lifts all boats (ie. a win for Service Design is a win for us all)
It's fun to be a service designer. Every client and project brings new scope for learning and growth. We're a community that prefers collaboration to competition. We had many enjoyable conversations with directors and CEOs of other service design organisations and there's a sense that every win for a service design company is a win for all of us, with visible value and measurable impact increasingly evident year by year. The tide rises and lifts all boats. With service businesses making up such a massive proportion of the UK economy (around 78% of GDP) and market awareness growing across the board, there's no lack of opportunity out there for all of us whether in-house, or agency based. The challenges we all share relate to market making and client engagement. Constantly refining and improving our drills –  we're now all working out how to sell better holes.
To find out more, visit http://bizservicedesign.net/2016/
Thanks to all this year's speakers and attendees. We look forward to seeing you at Service Design in Business 2017.