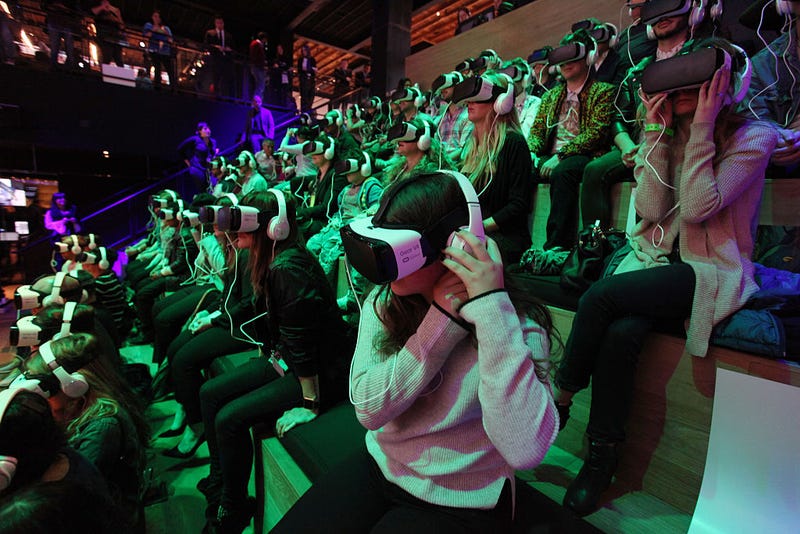 AICEX: Agli utilizzi con la Religione non avevamo pensato! E viste anche le altre applicazioni indicate qualche volta il rischio è di vivere una vita che "non esiste" : )
Virtual reality, a dream of science fiction writers for decades, is the closest to a true reality than it's ever been. Multiple headsets are on sale to consumers, and while some aren't exactly affordable to the common person, such as the HTC Vive or the Oculus Rift, and others work better than others,the upcoming years will only bring more innovation to the industry.
This isn't limited to just video games either, although that is certainly the biggest market for VR right now. People across different media are using the technology to tell stories and take users on journeys into far away places. For many of us, affordable, viable VR is still a few years away, but we can sit back and appreciate the efforts of others who want to make these experiences as broad as possible.
1. Journalism
With online publications searching for new ways to engage with readers, it's no surprise that some eventually turned to virtual reality. Places like the New York Times and the Des Moines Register have experimented with the effects that putting a viewer in a certain location could bring. When it comes to talking about VR, one of the ultimate goals is providing users with a genuine-feeling sense of place, which journalism can utilize to tell stories. In the case of Project Syria, an experience created at the USC School of Cinematic Arts, viewers can step inside a refugee camp and look around. Nonny de la Peña, who worked on Project Syria, told the Columbia Journalism Review that it packs an emotional punch because of the empathy users can feel being in a VR environment.
Continua a leggere "Con la realtà virtuale c'è poco da scherzare!" →